Skyrora & its valuable contribution to space industry development
13th Dec 2021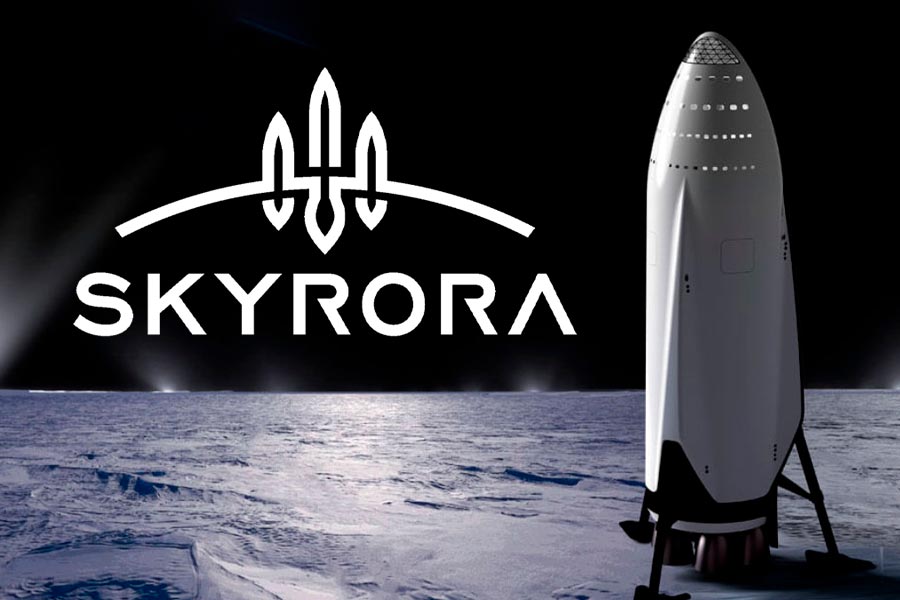 Most consider the late 1950s as the beginning of the space era, but today's promising players like Scottish Skyrora add their valuable input to the space industry development. In 1957, the first artificial satellite was launched into space, and four years later, the first astronaut. Since then, space technology has progressed miles ahead. Dozens of state and private rockets are launched every month, deploying hundreds of new, various-purpose satellites into orbits; billionaires fly suborbital on their own spacecraft; NASA is going to build a permanent base on the Moon, and videos from Mars no longer surprise anyone.
Space ambitions have ceased to be something grand and mysterious. Yes, they still require millions of dollars in investments — not hundreds, as ten years ago, but still dozens. Private space is rapidly evolving, paving the way for promising start-ups. Today we will talk about one of them, aerospace company Skyrora Ltd from Edinburgh, Scotland, and its contribution to the UK space industry and space exploration.
Skyrora XL – Black Arrow Legacy in Today's Space Industry
Skyrora was founded in 2017 as a developer and manufacturer of advanced ultralight launch vehicles. CEO, Volodymyr Levykin, assembled a strong international team of professionals in the rocket and space industry, thanks to which, within the first two years of operation the company presented the Skylark (Nano, Micro, L) a series of suborbital microlaunchers for research and educational purposes. However, Skyrora's primary target is an XL three-stage orbital rocket to deliver smallsats to SSO and Polar orbit.
British Black Arrow, the first and only rocket created in 1969, was chosen as the prototype. Within the Black Arrow program, four rockets were built, but only one of them had a chance to visit space. In 1971, the Black Arrow R3 successfully delivered British satellite Prospero, into orbit for the first and only time in the history of the British space industry. Then the program was closed, and the last copy of the R4 was put on display at the Science Museum in London.
The spent R3 stage lay for almost 50 years in the Australian desert, near the Woomera spaceport, from where the launch took place, until in 2019 Skyrora repatriated it to the UK and donated it to the Farnborough Museum of Aviation Sciences (FAST).
Greener rocket fuel: Ecosene
For its XL rocket, Skyrora adapted the same fuel technology used in the first British space industry rocket programme, but with some improvements. Skyrora's fuel is a kerosene / hydrogen-peroxide pair that does not require cryogenic storage. Instead of traditional kerosene, the company uses the so-called Ecosene, obtained by an innovative method of recycling plastic waste using catalytic pyrolysis. Ecosene also emits 45% fewer greenhouse gases when burned compared to traditional kerosene. Meaning, Skyrora is helping fight not only global waste but also climate change caused by rising carbon emissions.
Using 3D printing in rocket manufacturing

Skyrora XL engines are 3D-printed using a seamless technology, which significantly increases their reliability compared to traditional launchers.
The payload is stored in the encapsulated module, mounted separately from the rocket. The module consists of a fairing, payload adapter, distributor (if necessary), and other systems for safe operation during launch preparation and actual flight. When the rocket reaches the required height, the fairing is automatically undocked using pushing springs installed on the fairing casing.
The third (upper) stage can launch payloads into low orbits from a wide range of heights and orbital inclinations — that is, deliver the satellite or several of them precisely to the required coordinates.
The unification of all Skyrora XL systems and assemblies, including modular design of engineering launch systems under 40 feet, allows easy delivery to the launch site, rapid deployment, and independence from the spaceport infrastructure, all of which inspire great hopes in the future of the British space industry.
As a result, Skyrora XL will be able to deliver payloads of up to 315 kg to SSO and Polar orbit from almost any spaceport. The first launch is expected next year — possibly, from one of the sites currently constructed under the new UK space industry programme.
Space Tug – innovative space debris cleaner
Unfortunately, the progress within the space industry not only benefits the planet, but also causes harm. The problem of space junk accumulating in orbits (spent vehicles and their debris) becomes more and more acute. According to scientists, further inaction would lead to the collapse. Space is becoming ever more cluttered, and satellite collisions can cause a chain reaction (Kessler syndrome), making the near-Earth space completely unusable.
ESA and NASA are already preparing programs to clean up orbits from spent satellites, and Skyrora is ready to offer help. The company's Space Tug, based on the Skyrora XL upper Stage, is compatible with the launcher's third stage and payload components.
In addition to cleaning up space debris, Space Tug will be able to:
launch payloads into different orbits and altitudes;
adjust the orbits of a satellite or spacecraft;
refuel and service spacecraft;
launch cargo into lunar orbit and carry out interplanetary missions.
Skyrora is a young but ambitious company that strives to make space more accessible and make use of its benefits to enhance life on Earth.
The company has already achieved a lot in five years, and this is only the beginning. They believe that the first launch of the Skyrora XL will revive the Black Arrow legacy, once again making Great Britain a key space player. In the meantime, the company itself will be able to compete with such microlauncer market giants as Rocket Lab, Arianespace, and others. Given Skyrora's dedication to taking the UK space industry forwards, its success odds look really high.