Blue Origin Founder Jeff Bezos Believes Earth Will Become a Nature Resort
24th Nov 2021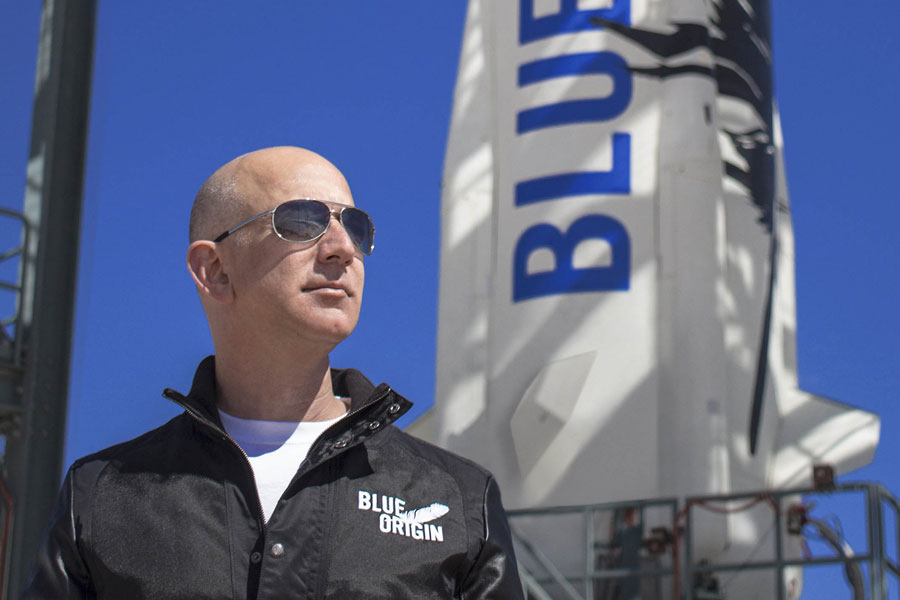 Jeff Bezos, the founder of the aerospace company Blue Origin, shared his vision of our planet's future during the annual Ignatius Forum in Washington. The billionaire CEO believes that Earth will become a natural resort and adds that many people will soon be living and working in space.
Jeff Bezos on the Future of Earth
As a person involved in offering suborbital passenger flights onboard Blue Origin rockets, Jeff Bezos has some pretty bold notions about what will happen to our home planet in the future. He believes that the 'blue planet' will soon become a nature resort, and most people will come to visit it from space – pretty much like tourists today come to see Yellowstone National Park.
Jeff Bezos also adds that people will soon have jobs in space and even call other planets home. The billionaire is confident that this will happen very soon, even though he does not specify an exact timeframe for his prophecies. According to Bezos, people will willingly move to space, and the Earth will be home to fewer people. The space entrepreneur believes that our planet can support around ten billion people, and that would call for some effort. Space, on the other hand, will be able to support trillions.
Blue Origin & its UAE Expansion
While no one can say for sure when and if Jeff Bezos's predictions will come true, one thing is sure – his company, Blue Origin, is doing pretty well. Besides carrying out two successful space tourist flights, the company is looking forward to expanding its operations to the UAE to use the country as another location for its suborbital tourist flights. The National News recently reported Blue Origin founder Jeff Bezos eyeing a location for a spaceport in the UAE, but the agreement is still in the talks with the country's government.