Skyrora Agrees a Multi-launch Deal With Saxavord Spaceport in Shetlands
28th Oct 2021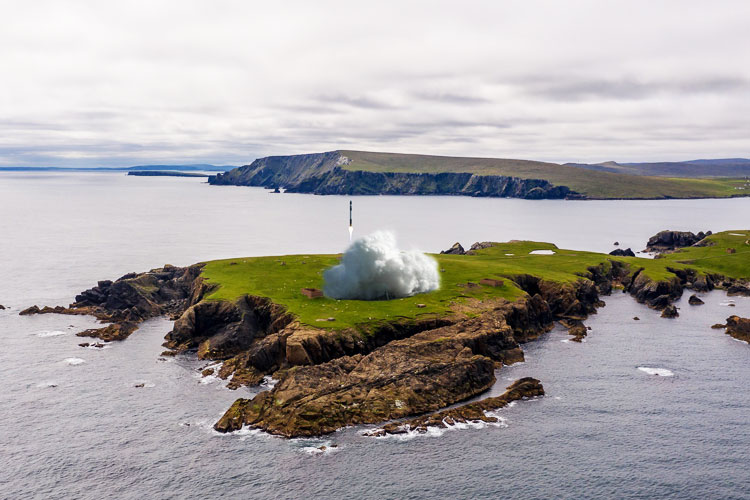 The news hit the UK space sector days ago when Skyrora's CEO Volodymyr Levykin announced signing a partnership with SaxaVord Spaceport in Shetlands. The deal will benefit both parties; Skyrora will use their 23-metre long, 56-tonne XL rocket to position satellites into orbit, while SaxaVord Spaceport in Shetlands will provide the launch site.
SaxaVord Spaceport in Shetlands to invigorate Scottish economy
The deal will bring a lot of fresh blood towards Unst, the location of SaxaVord Spaceport in Shetlands. Initially, the spaceport is expected to create over 140 jobs locally, with additional 70 job opportunities opening across Shetland. If the deal proves successful, there are talks that SaxaVord Spaceport in Shetlands could become a central hub for other UK space opportunities.
Volodymyr Levykin, Skyrora's chief executive and founder, has expressed his company's pride over achieving a consensus. Volodymyr Levykin says that the team is proud of the agreement and is excited about contributing to the UK space economy.

SaxaVord's CEO, Frank Strang, also joined in the sentiment, stating that the spaceport's location is a perfect field for Skyrora's XL rocket.
Skyrora and SaxaVord spaceport make a powerful ally
It seems like the perfect time to announce a deal between the two companies as Skyrora is still riding on their third-stage trial success from last year. The company demonstrated the efficiency of their XL rocket, as well as the utility of their OTV (orbital transfer vehicle), with the capacity to re-fire its engines up to 15 times to complete various space tasks.
While the first launch is still some time away, news has spread over Skyrora's decision to fuel their XL rocket with its own sustainable alternative to conventional rocket fuel, Ecosene. Volodymyr Levykin has previously stated that the space industry has a responsibility to the environment to reduce pollutants and implement a sustainable business model – something both Skyrora and SaxaVord Spaceport in Shetlands are working on.