2022 Rocket Launch Schedule Should Be More Eventful Than Ever: See Updated Stats
18th Oct 2021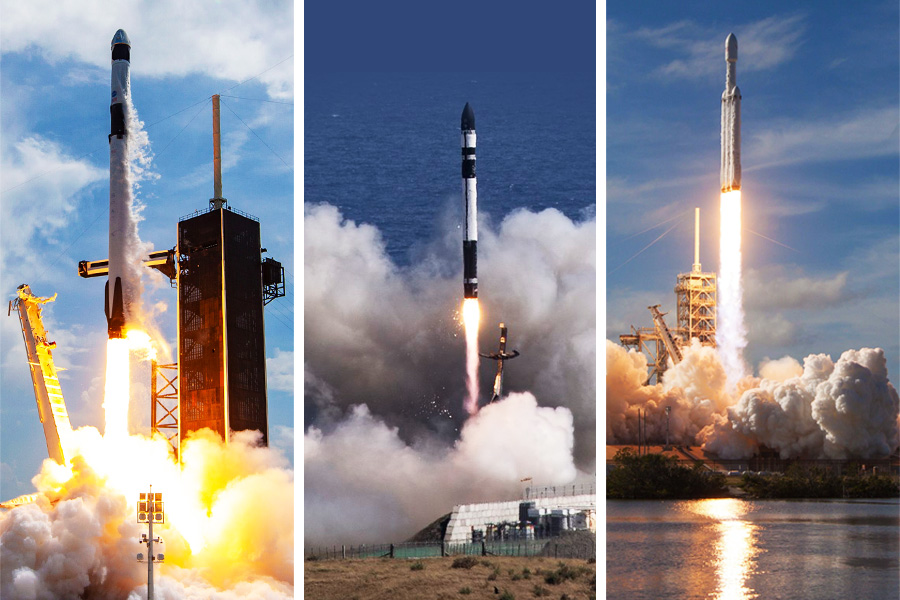 When it comes to the rocket launch schedule, 2022 promises to be even more eventful than the outgoing year. Hundreds of new events await in the rocket launch calendar, including missions to the Moon, Mars, and Jupiter and an increase in suborbital tourist flights from Blue Origin and Virgin Galactic. In addition, new providers should emerge in the small payload delivery market – Orbex and Skyrora in the UK, Australian Gilmour Space Technologies, German ISAR Aerospace, and Rocket Factory Augsburg.
As part of the spaceflight calendar for 2022, ESA will launch the updated Vega-C and Ariane-6, and the United Launch Alliance will launch the Vulcan Centaur to gradually replace the Atlas V and Delta IV Heavy. More events in the rocket launch calendar include China completing construction of the China Space Station (CSS) and Boeing conducting its first Crewed test Flight with the CST-100 Starliner.
Already in January, as part of the Artemis lunar mission, NASA plans the first flight of the Orion spacecraft and several commercial lunar vehicles and rovers under the Commercial Lunar Payload Service program. Russia wants to resume its lunar exploration program with the Luna 25 lander. Japan will launch the Lunar Lander SLIM, and India will again attempt to bring a robotic lander to the lunar surface, adding to the rocket launch calendar of 2022.
SpaceX Starlink and OneWeb will continue to actively deploy their global Internet satellite constellations, and the UK will open the first spaceports on its territory.
In its turn, Orbital Today will keep monitoring all events in the 2022 spaceflight calendar and will inform you about them, as always.
Below, you can see the table of all past and upcoming 2022 rocket launch schedules, and we will regularly update it. So, bookmark this article to stay up to date on the latest events.
Rocket launch schedule planned for January
Date and time (UTC)
LSP/Rocket
Payload
Function
Operator/Country
Orbit
Launch Site
Status

TBD

ULA / Atlas V

USSF -12

Early warning system

US Space Force

GSO

Cape Canaveral

TBD

Galactic

TBA

TBA

Y3/China

SSO

Jiuquan

Energy/Ceres-1

TBD

Rocket Lab /Electron

RASR-3

Reconnaissance

NRO/USA

LEO

Mahia LC-1A

TBD

Firefly Aerospace/Alpha

TBA

TBA

R3

SSO

Vandenberg SLC-2W

TBD

NASA /SLS Block 1

Maiden flight of NASA's Space Launch System (SLS). 10 CubeSats will rideshare on this launch.

Artemis-1

Tech demo

NASA

Lunar

KennedyLC-39B

Argomoon

Tech demo

ASI/Italy

HCO

BioSentinel

Astrobiology

NASA

HCO

CuSP

Space Weather

NASA

HCO

LunaH-Map

Lunar orbiter

NASA

Lunar

Lunar IceCube

Lunar orbiter

NASA

Lunar

LunIR

Tech demo

Lockheed Martin

HCO

Near-Earth Asteroid Scout

Tech demo

NASA

HCO

OMOTENASHI

Lunar Lander

JAXA/Japan

Lunar

Team Miles

Tech demo

Fluid & Reason/US

HCO

EQUULEUS

Earth Observation

Tokyo University

Earth–Moon L2

TBD

CASC/Long March 7

Scheduled rideshare launch opportunity.

TBA

TBA

China

SSO

Wenchang LC-2

TBD

RVSN RF/ Soyuz-2.1a

Bars-M 3L

Reconnaissance

VKS/Russia

SSO

Plesetsk Site 43/4

TBD

ISRO/PSLV

Rideshare

3 Indian Sats

1 British

Earth Observation

Tech Demo

India/

OrbAstro(UK)

SSO

Satish Dhawan
Orbital Today will keep posting updates on the rocket launch schedule events for 2022, so come back for more exciting news.