Blue Origin Lawsuit Could Further Delay Crewed Mission to the Moon
7th Oct 2021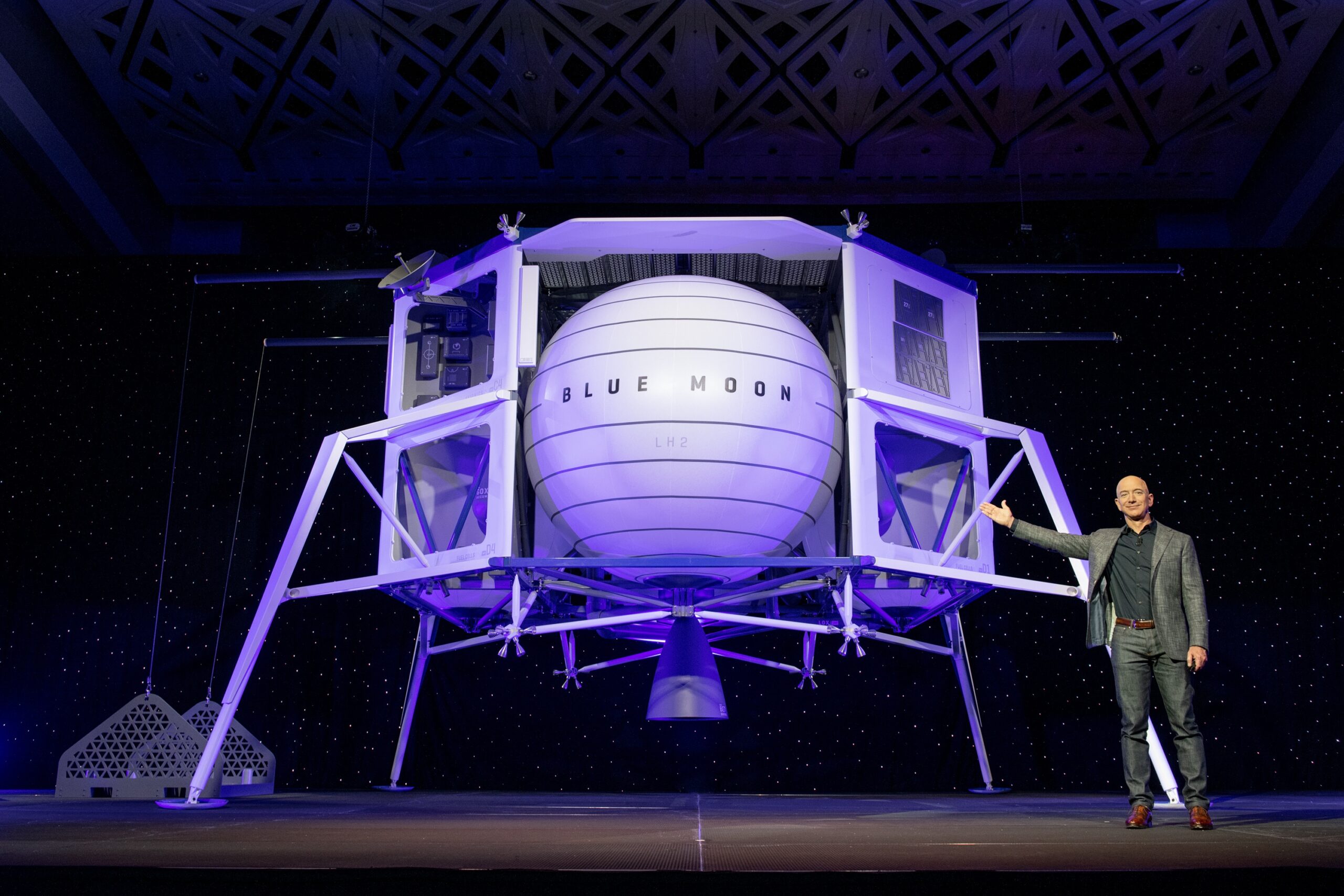 Blue Origin has launched a lawsuit against SpaceX and NASA. The agency awarded a contract worth $3 billion to the company founded by Elon Musk. The contract implies the building of a lunar rover for the upcoming mission.
According to the breakthrough Blue Origin complaint, the company has accused NASA of violating basic tenets by handing the contract to SpaceX.
NASA Moon Mission Plan
The agency plans to send four astronauts through their NASA Moon Mission via the Orion spacecraft on a journey to lunar orbit for several days. Two crew members will relocate to the SpaceX human landing system (HLS) to complete the last phase of their journey to the Moon's surface.
Then they would board the lander back to orbit after spending almost a week studying the Moon's surface. Here they'll reconnect with Orion and their teammates before returning to Earth.
Basis of the Blue Origin lawsuit against NASA Moon Mission Artemis
Blue Origin was one of three companies bidding for participation in the NASA Moon Mission. The company was denied in April, and its $5.9 billion proposals were pitted against SpaceX's Starship system, which the federal government has previously approved for $2.9 billion.
Less than two weeks after SpaceX was awarded the Nasa Moon Mission, Blue Origin filed an appeal with the Government Accountability Office (GAO). They claim NASA should have cancelled or altered the parameters of the contract when it realised there wouldn't be enough money for both. They also stated that they negotiated unfairly before making this choice.
As part of the Artemis lunar program, NASA aimed to land humans on the Moon by 2024. However, the Blue Origin lawsuit may put a halt to these efforts.