Blue Origin Carries out 17th Successful New Shepard Rocket Launch on 26th August
10th Sep 2021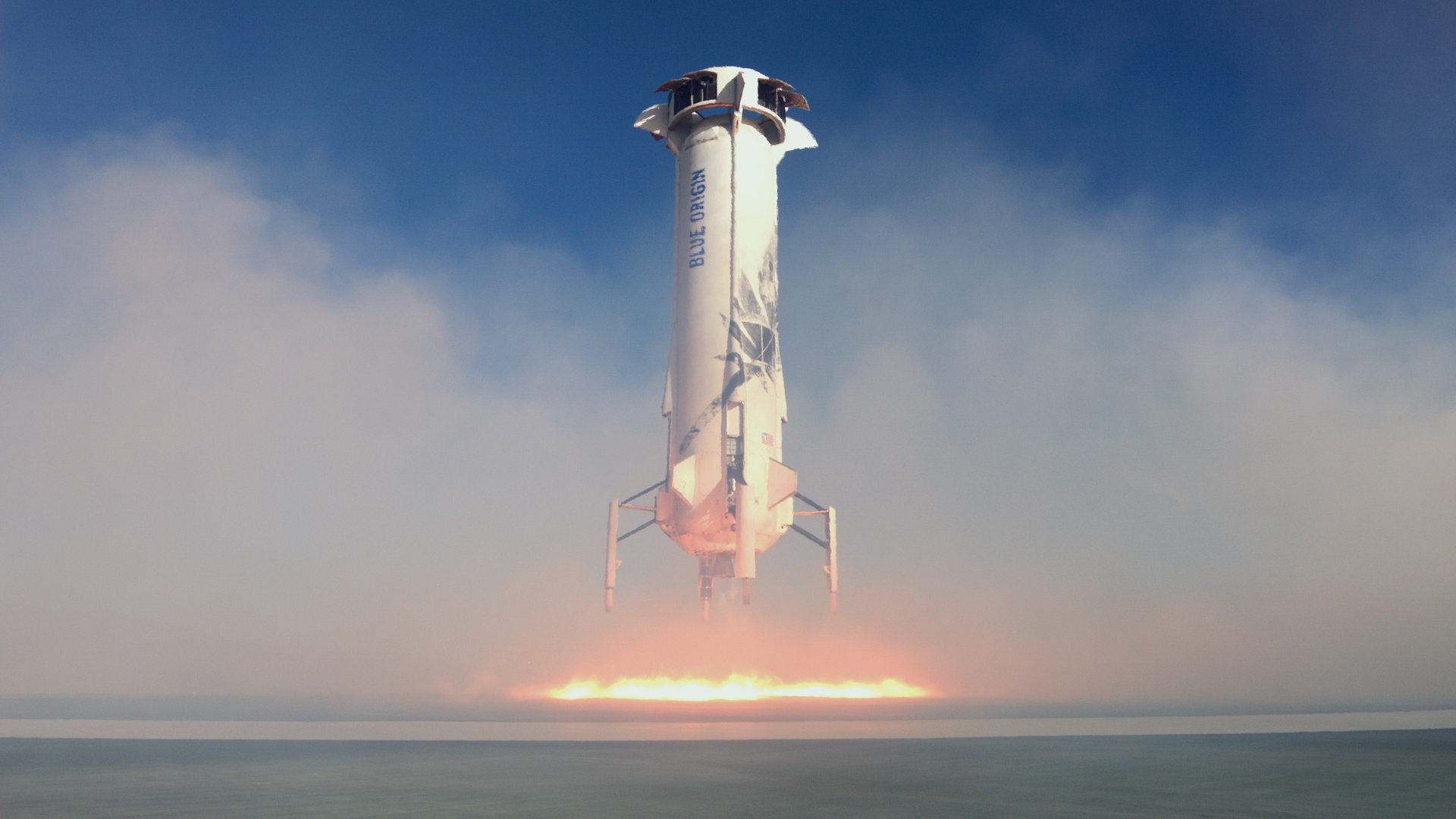 On 26th August, Blue Origin carried out the 17th successful New Shepard rocket launch. This was the company's first mission after its founder's ground-breaking trip to the edge of space on 20th July. Bezos's brother, the first female astronaut-trainee – Wally Funk, and the winner of the company's open auction – Oliver Damen, accompanied Jeff Bezos on this historic trip, paving way to his lifelong dream of making suborbital tourism possible. Now, a month later, another successful New Shepard launch takes another step in the same direction.
The Latest New Shepard Rocket Launch Details
The latest New Shepard rocket launch scheduled for 26th August, 9:35 ET, had to be delayed for less than an hour because of some issues with loading payloads. This time, New Shepard carried payloads from the Club for the Future, established in 2019. The foundation is aimed to inspire the younger generation to pursue careers in STEM. On 26th August, New Shepard soared to the sky carrying postcards and artwork. Furthermore, its parachute system featured three paintings — one with the artist's portrait.
The rocket took off from the Blue Origin launch facility in West Texas at 10:31 ET. Out of the total 18 scientific payloads, 11 came from NASA. New Shepard took off at 1,700 miles per hour and reached the 2,000 miles per hour speed mark by the time its engine cut off. The booster performed a controlled landing with parachutes five minutes after the launch.
Blue Origin's Plans for the Future
Despite its latest successful launch, Blue Origin faces some challenges landing government contracts. Just recently, it lost NASA's lunar lander contract to SpaceX and even filed a lawsuit that was not settled in Blue Origin's favour. However, despite certain challenges with lucrative contracts, the latest New Shepard rocket launch proves that the future could be bright for Blue Origin.