A Single SpaceX Moon Contract With NASA doesn't Violate Any Regulations GAO Says
12th Aug 2021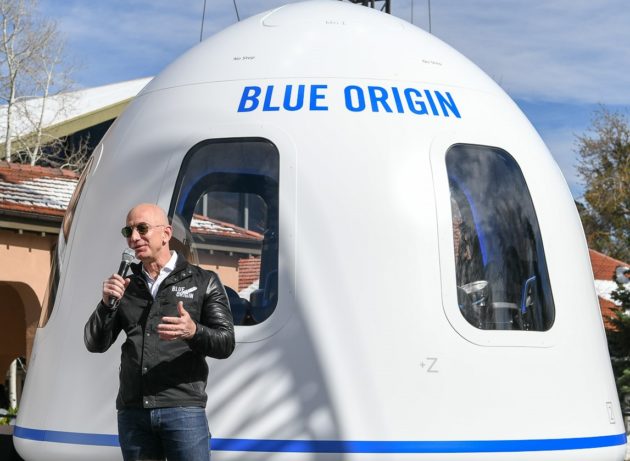 The SpaceX moon contract with NASA won't be cancelled after all. Jeff Bezos' attempts to push on the agency with a protest to the Government Accountability Office haven't been successful.
GAO Denied Jeff Bezos' Blue Moon Protest Against NASA: SpaceX Moon Contract Stays
Earlier, the agency was selecting a partner for its lunar program between Blue Origin, SpaceX, and Dynetics. After some time, NASA's choice fell on Elon Musk's company, but the other two applicants were not entirely content with that. As a result, Blue Origin and Dynetics have applied a protest that aimed to force NASA to reconsider the provider. They claimed that there were three contract bids and two companies should have been chosen, instead of only one. This has made the grounds for their protest.
SpaceX has won its $2.9 billion award fair and square. According to the GAO's explanation of their decision, there could have been two awards instead of one or no awards at all. Moreover, the agency has shown unmatched temperance, as it asked Musk's company to pause construction works until the decision is made. And only when the ruling was favourable for them was SpaceX allowed to continue.
Blue Origin's and Musk's Response to Decision on the SpaceX Moon Contract
Blue Origin now claims that the grounds for reconsidering the SpaceX moon contract could be found if searched properly. And the only thing that has prevented that is the GAO's limited jurisdiction. In their opinion, the absence of competition can influence the whole country's space industry. The company's spokesperson reminded that even NASA itself has referred to the SpaceX moon contract as 'risky.'
Elon Musk, to the contrary, underlined the GAO's power with a single emoji showing a strong hand on his Twitter. For Musk and SpaceX, this win is undeniably huge, so this reaction is somewhat understandable. The opposite responses on the SpaceX moon contract decision are now one of the central topics online.