Monitoring peat bogs from space is crucial for Scotland
2nd Aug 2021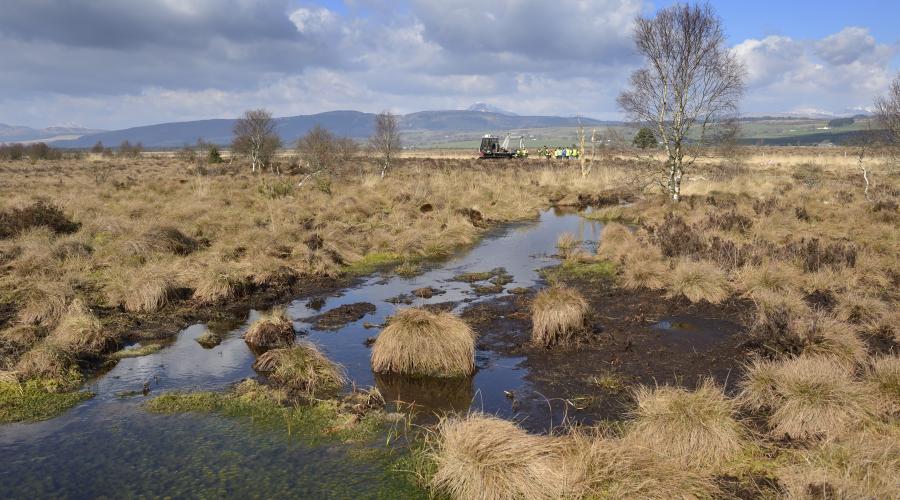 Scotland's peatlands are natural sources of capturing carbon and slowing down the consequences of global warming. However, a recent study from several UK universities has shown that, when dried out, peat bogs start emitting carbon instead of capturing it. Monitoring peat bogs from space, using Scotland's space capabilities, could help gain valuable data on climate change and potentially address the harmful effects of global warming.
How Monitoring Peat Bogs from Space Can Help the Planet?
According to recent research, using satellites above Scotland can help identify areas with dried-out peat bogs and start the restoration of the depleted sites. The changes in Scotland's peatlands can result from multiple factors, including rainfall, vegetation level, and land management. Observing peat bogs from space can help timely react to potentially dangerous changes.
If the programme is led on a national level, it can provide accurate data on the condition of Scotland's peatlands and the effectiveness of restoration techniques. Most importantly, monitoring peat bogs from space can help identify fires, erosions, and other potentially damaging developments.
Scientists' Comments on Latest Scotland's Peatlands Study
The recent research on Scotland's peatlands was carried out by several organizations, including the University of Nottingham, the University of the Highlands and Islands, and Scotland Forestry. The study made use of Scotland's space potential, implementing satellite radars in their observation.
Scientist Chris Marshall, in charge of the study, shared that modern technologies from Scotland's space sector significantly alleviated the process, providing accurate data in real-time. He added that monitoring peatlands' 'breathing' process gave valuable insight into the region's landscape and hydrology.
Marshall's co-researcher David Large, from the University of Nottingham, added that satellites allowed scientists to observe landscape swell, which provided valuable data on various environmental aspects. He states that healthy peatlands are wet and spongy, while dry ones become unresponsive to hydration.
Research report manager, May Shirkhorshidi, stressed the importance of restoring dry peat bogs to prevent climate change — or, at least, slowing it down. According to Mr. Shirkhorshidi, the issue will be discussed in more detail at Glasgow COP26 later this year. In the meantime, it is clear that Scotland's space potential is vital for monitoring peat bogs from space.