Three Most Important Spaceport Cornwall Team Members Running the Facility
29th Jul 2021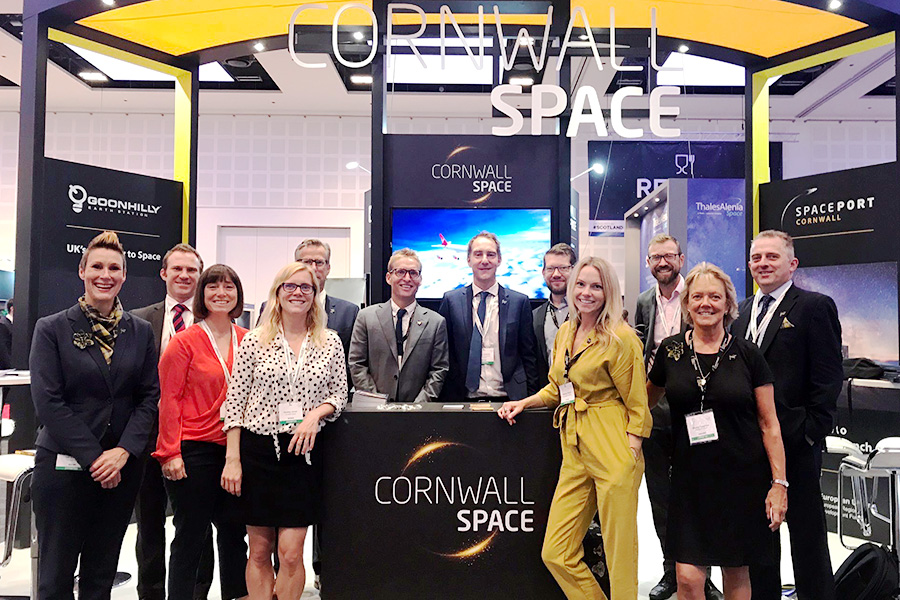 Spaceport Cornwall is a commercial horizontal satellite launch site located at Cornwall Airport in Newquay and managed by an expert Spaceport Cornwall team. It is from here that Virgin Orbit modified Boeing 747, carrying a light launch vehicle Launcher One, should take off in 2022.
This should be the beginning of an inspiring change in Cornwall and the UK in general. The country is the European leader in satellite production, but it is forced to launch its spacecraft from foreign spaceports. The availability of launch services at local level will open up prospects for the unification of air and spaceports, allowing to create a commercially viable high-tech sector, beneficial for most individuals, institutions, and businesses.
Consortium
The decision to create a Spaceport based on Newquay Airport was made in 2017. Thanks to the airport infrastructure and remoteness from densely populated areas, the location is perfect for horizontal launches. The project was first headed by Miles Carden, manager of the corporate zone Aerohub Cornwall and Spaceport Cornwall CEO. The consortium created within this project includes:
Goonhilly Earth Station, providing access to all types of satellites, from commercial geostationary communication devices to LEO Earth observation satellites, as well as communications to the International Space Station and deep space.
Cornwall Council, providing comprehensive support to the region.
Virgin Orbit – British businessman Richard Branson's private aerospace company planning to deploy its air-launch system from Cornwall Spaceport.
Spaceport Cornwall Team Today
In 2021, Spaceport Cornwall CEO Miles Carden left the project to move to Falmouth Harbor, and Cornwall Spaceport announced the formation of a new team, with the ultimate goal of carrying out the first launch in 2022. Three Cornwall Spaceport team members were involved in the project management.
Melissa Thorpe

Economist Melissa Thorpe has been involved with the spaceport project since joining Aerohub Cornwall in 2012. Her original responsibilities as Spaceport Cornwall boss included the development of the aerospace area, its involvement in the sector, interaction with customers, partners, and the public to strengthen Aerohub's reputation in the aerospace business. In early 2018, Thorpe took over the Engagement dept of Cornwall Spaceport, and in early 2021, was selected Interim Head, which essentially made Thorpe Spaceport Cornwall CEO.
Commenting on the appointment, Thorpe expressed confidence that Spaceport Cornwall will become the leading satellite launch center in the UK and that her Spaceport Cornwall boss team will do everything to make it happen.
John Paffett

KISPE Space CEO John Paffett has decades of experience in satellite design, manufacture, and operations. This Cornwall Spaceport team member has supported the project as a project implementation partner for over four years. Since 2021, Paffett has been acting as the company's interim commercial director. This Spaceport Cornwall boss is entrusted with ensuring effective spaceport management and commercial relations with the main partners — UKSA, Virgin Orbit, and Goonhilly Earth Station.
Luke Winfield

Aerohub Cornwall pilot Luke Winfield is responsible for enforcing UKSA space flight rules and obtaining a license for the launch site. This Cornwall Spaceport team member will also oversee the technical team for integrating space launches into the airport infrastructure.
All three Spaceport Cornwall team members have extensive experience in the aviation and space sectors, which should significantly speed up the project's commissioning timeline and finally bring Great Britain back into space.