Blue Origin is Ready for its First Human Space Flight on July 20
20th Jul 2021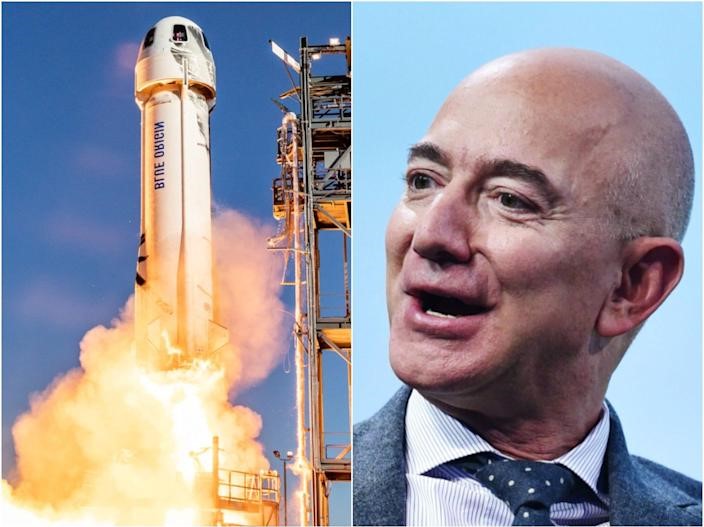 As the first human space flight on 20th July approaches for Blue Origin, the company reveals more details of the upcoming mission. The exact launch time and the crew members have already been announced.
Blue Origin Mission Time & Date
The first Blue Origin human space flight will take place at 9 a.m. EDT (1300 GMT) from the company launch facility in Texas. The live broadcast on Blue Origin's official website will start at 7:30 a.m. EDT (1130 GMT) the same day. A pre-launch conference already took place on Sunday, where the company shared more details about the upcoming mission.
The upcoming flight will become the first human space flight for the company, but not the first one for its rocket New Shepard. The latter has already carried out 15 successful missions, which certainly inspires hope in the success of the upcoming one. This time, the rocket is expected to reach the Karman line, acting as the border of space, at a 100 km altitude. After that, the rocket will return to Earth, and the manned capsule will land with parachutes.
First Blue Origin Human Space Flight Crew Confirmed
Blue Origin's first human space flight will carry four passengers, including the company founder Jeff Bezos. His brother Mark will also be joining the crew, along with two guests. Probably the most notable guest of honour on board, personally invited by Jeff Bezos, is 82-year-old Wally Funk. Wally was one of the first 13 female astronauts who had the same training as their male peers back in the 1960s.
The young person on board will be an 18-year-old psychics student Oliver Daemon. This last spot was reserved for the highest auction bidder initiated by the company in May. The actual highest bidder chose the fly on the second company mission, which is how Oliver's father, with the second-highest bid for Blue Origin's first human space flight, got ahead of the line.
UPDATE: The inaugural manned flight by Blue Origin's New Shepard went smoothly and all passengers returned safely to Earth where they were greeted by friends and family.