Scotland Space Industry Development Strengthens the Country's Leadership in Europe
3rd Jun 2021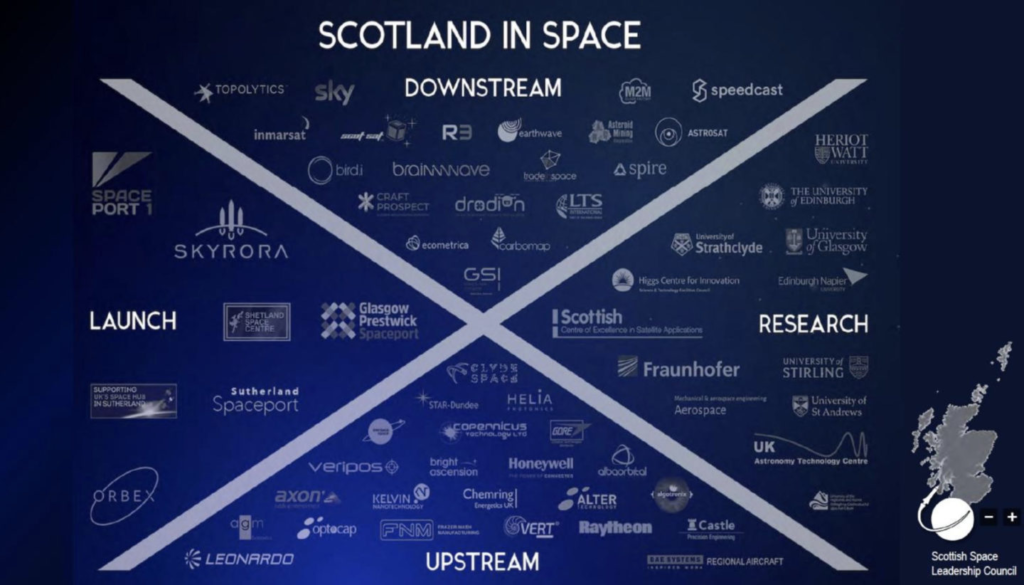 Scotland's space achievements are so impressive that this region can be justly considered a European space leader. Its favourable geographic location, a large number of talented professionals, friendly legislation, and government support result in stable industry growth.
Scotland Space Contribution to European Market
Scotland space industry includes over 130 established and young but rapidly developing companies. Even though Scotland accounts for only 9% of the UK's population, the total UK aerospace sector consists of 18% Scots, which accounts for 7,500 professionals in various fields.
Scottish companies actively develop all kinds of solutions for collecting and transmitting data, conduct research, build rockets, and even spaceports. Glasgow alone produces more small satellites than any other area in Europe. At this rate, Scotland's space sector is expected to grow to £4 billion by 2030, which is one of the highest growth rates in any European country.
Scotland's space services
Scotland's space sector offers the following:
production of satellites, aircraft, and their components;
development of Earth observation platforms;
data analytics;
satellite communications, transmission, and data processing;
ground station equipment;
satellite navigation systems;
research;
consulting services.
Among the leading space companies Scotland boasts of, AAC Clyde Space stands out. Since 2014, it has been actively producing satellites for educational, commercial, and government needs. The following subsystem solutions for CubeSats, nanosatellites, and other aircraft are in great demand:
batteries;
command and data processing blocks;
communication systems;
electric power systems;
solar panels.
Scottish rockets and spaceports for full service
Scotland space program aims for a full production cycle; that is, to manufacture not only satellites and subsystems but also build rockets and commission its own launch sites.
Orbex Space company is working on a two-stage Prime rocket to launch satellites into a sun-synchronous orbit. The peculiarity of this spacecraft is that its engines will run on non-toxic two-component fuel, and one of the stages will be reusable. This will reduce launch costs and make space more accessible. The rocket is scheduled to launch in 2022.
Edinburgh-based Skyrora, one of the leading space companies in Scotland, provides a full line of Skylark suborbital rockets for research and scientific organizations and is also preparing to launch the first orbital rocket, Skyrora XL. Many today call this launcher a competitor to Rocket Lab Electron. Like Orbex, the company plans to start commercial rocket launches in 2022. By the way, both companies plan to launch their rockets from the first Scottish spaceport. You can read about these rockets' differences in a separate article.
UK Space Agency is considering several sites for further Scotland space program development and spaceport construction: the A'Mhoine Peninsula near the village of Tongue in Sutherland, Shetland Space Centre on Unst Island, and Glasgow Prestwick Airport. All sites presuppose safe lightweight rocket launches and are perfect for launching small satellites into polar orbits along the shortest trajectory.
Developing its launch service market will help Scotland space industry and the UK strengthen the economy, create new job opportunities for locals, boost talented youth's potential, and, most importantly, enhance the UK's image worldwide.