SpaceX's Latest NASA Contract Raised Questions from Blue Origin
28th Apr 2021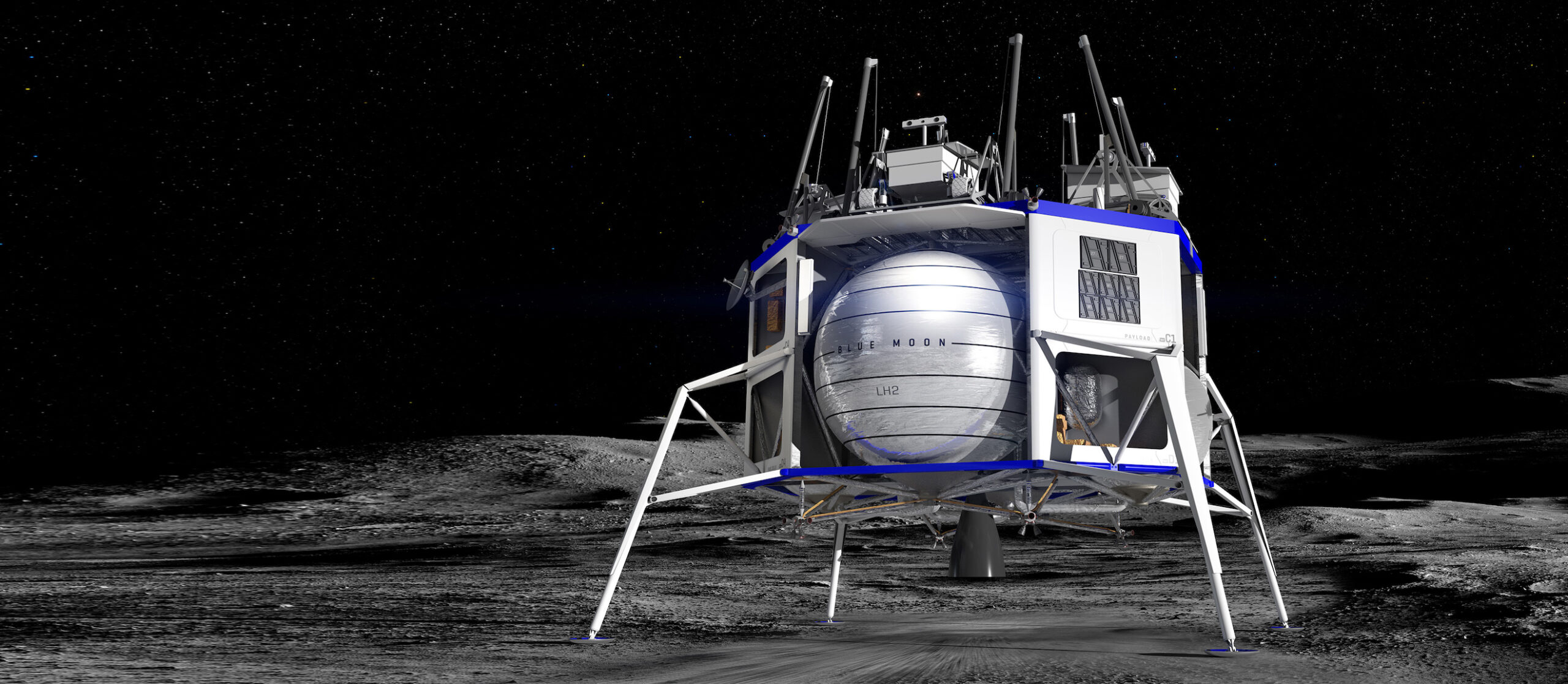 SpaceX's latest NASA contract has raised some concerns from Blue Origin, another company competing for it, as well as the general public. As NASA announced on Friday 16th that it is choosing SpaceX alone from the total three applicants, space experts have started raising reasonable questions.
NASA Contract and Questions from Blue Origin
Aside from SpaceX, Blue Origin and Dynamics have been competing for the NASA contract to create a lunar landing system for the Artemis mission. While Dynetics has not submitted any official comment so far, Blue Origin representatives mentioned that they would like to hear more details about this deal.
According to NASA, SpaceX won an exclusive $2.9 million contract because its offer was the most cost-efficient one. According to NASA employee Kathryn Lueders, offers from Dynetics and Blue Origin were above NASA's budget expectations. On the other hand, SpaceX's latest application – the one that got eventually approved – did not reduce the actual bid amount but rather downsized the figure of the initial milestone.
The Human Landing System Blue Origin was competing for is supposed to take American astronauts back to the Moon. The agency plans to set up a Moon base by 2024. To this end, Blue Origin has created a lunar lander prototype called Blue Moon. Dynetics, being a major defence contractor, has called its system Dynetics Human Landing System.
The winning project from SpaceX is Starship running on reusable Raptor engines. The landing system approved for this major NASA contract is designed to travel to the Moon, Mars, and 'other' destinations.
No doubt, SpaceX is excited about winning the NASA contract and is filling its social media accounts with encouraging news, complimenting NASA and SpaceX's team. The enthusiasm is well-justified, but still, Blue Origin is not the only company asking questions about the deal.
Space advisor at The Planetary Society, Casey Dreier, tweeted that she was shocked after NASA picked only one contractor, while originally it was supposed to pick at least two of the total three. According to Dreier, more participants mean more competition, which, in turn, boosts the potential project results.
Rep. Robert Aderholt also voiced concerns about NASA's decision. According to him, the recent Falcon 9 tests raise many technical questions, as several prototypes have exploded in the air. While it is not clear whether we will get the details on SpaceX's recent NASA contract, one thing is certain – Blue Origin is not the only one waiting for answers.