Gilmour Space Technologies and SpaceLink Sign a Memorandum of Understanding
28th Apr 2021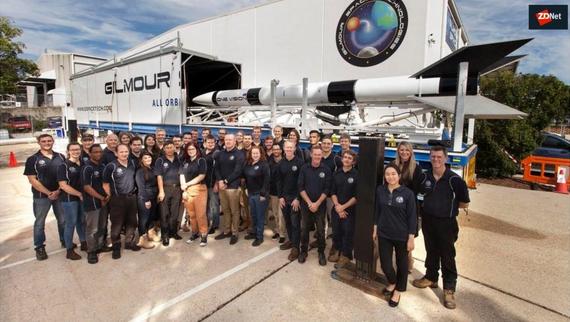 Gilmour Space Technologies and SpaceLink sign a Memorandum of Understanding to collaborate on the next-generation service for small satellite platforms. SpaceLink will be responsible for the communications network, while Gilmour Space will design the platform. The ultimate goal of the agreement is not only to come up with an end-product but also to explore future collaboration opportunities and launch solutions.
Gilmour Space & SpaceLink on Signing MoU
SpaceLink will provide communication between spacecraft in low earth orbit and the ground station. This includes data download, capacity tasking, and many other communication solutions.
Gilmour Space is working on new launch service solutions for the next-generation space systems, including hybrid propulsion systems and advanced G-class satellites. Besides, the company is developing an Eris rocket and is planning to start commercial launches in 2022.
Both companies welcome the opportunity to collaborate. Gilmour Space CEO Adam Gilmour states that SpaceLink relay service has the potential to ensure high-capacity orbit-to-ground communication in real-time. In its turn, SpaceLink acknowledges that collaboration with Gilmour Space is a strong business endorsement for both companies.
According to the recently signed MoU, Gilmour Space and SpaceLink will share technical business information and ensure their platforms are compatible with each other.