Blue Origin to Upgrade the New Shepard Craft for a Suborbital Flight
12th Apr 2021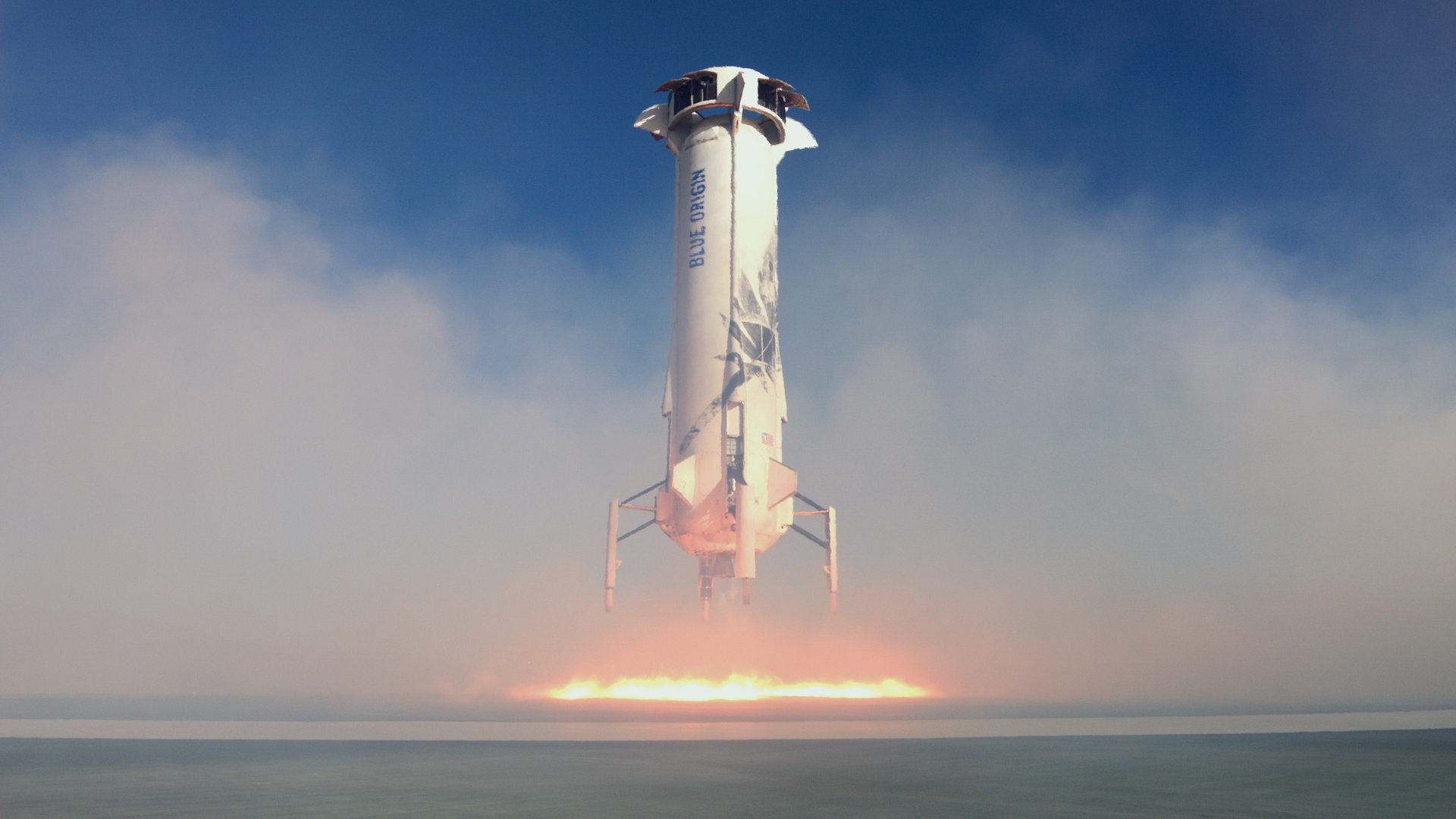 Blue Origin is now busy performing the necessary upgrades to the New Shepard rocket, which will soon provide artificial gravity. It's been a priority for the space industry for a long time and since the initial space mission, this goal is now closer to becoming a reality.
The Director of Payloads for New Shepard, Erika Wagner, expressed her excitement to collaborate with NASA. The ability to provide artificial gravity is unique and will offer a tremendous opportunity to the industry on future missions. 
When complete, the New Shepard will be an example of parabolic flight crafts capable of providing lower gravity environments. For instance, people can experience gravity levels similar to those on the moon, 17% of the gravity levels on Earth.
Currently, it's possible to manufacture similar gravity levels using centrifuges. These centrifuges are on suborbital crafts but have numerous limitations. For instance, they are only able to cater to small payloads, which isn't realistic considering the missions' capacity.
The New Shepard capsule is more extensive and will convert its entire volume into a workable centrifuge that lasts for over 2 minutes. It has thrusters that'll have the capability of generating 11 rotations every 60 seconds.
Blue Origin plans for the New Shepard Suborbital Flight
Now that the company has the thumbs up from NASA, they have set a launch date for 2022 when the New Shepard will have the rotational capability. NASA will perform tests for its payloads once it's complete in preparation for the upcoming Artemis moon landing mission. The Artemis mission plans to land astronauts on the moon.
The Program Executive for Flight Opportunities program at NASA, Christopher Baker, said that NASA was ready to be the first customer for the upgraded suborbital flight by Blue Origin. He noted that for future missions, they needed the upgraded craft to handle different gravity levels on the moon and Mars.
Different systems manufactured on Earth will face a colossal challenge functioning normally on the moon, given the gravity differences, but having the suborbital spacecraft makes it possible to test all of the factors and make necessary changes.
Apart from being a new customer for Blue Origin, NASA is invested in the project by providing support. Blue Origin benefits from this through a contract where the organisation plays a hand in the suborbital flight development.