Blue Origin Moon Landing Demonstration Includes Setting up the Artemis Base Camp
2nd Apr 2021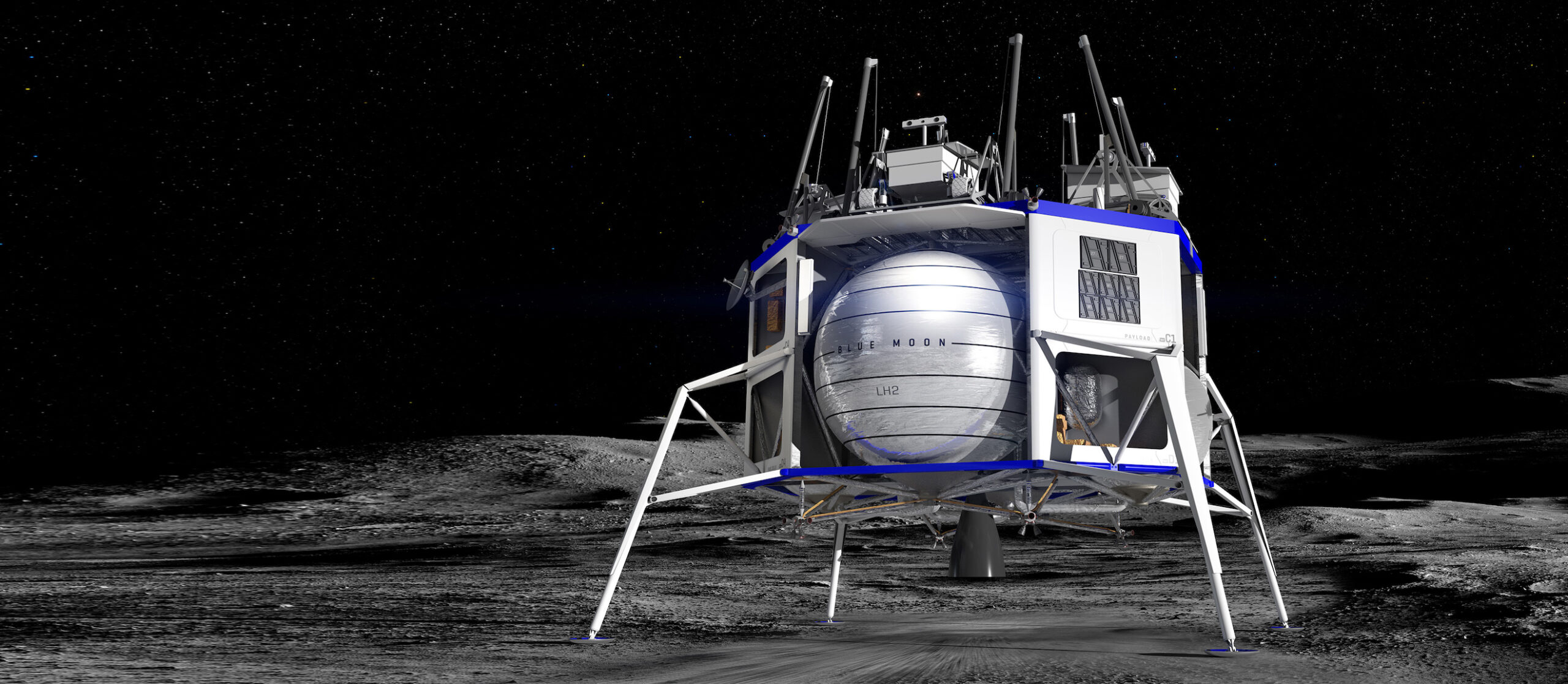 Soon astronauts will land on the moon once again as plans are already underway for a new lunar mission. Blue Origin joins 2 other companies tasked with constructing space vehicles as part of the NASA Lunar lander. The 3 are now in competition to see who will come up with the mission's top design and structure.
According to the Vice President of Advanced Development Programs, Brent Sherwood, the company is pushing themselves further than before. The goal is to go beyond the demonstration for the lunar vehicle they create and they are now determined to build a lunar post once on the moon.
Once the Blue Origin rocket is ready, it'll take part in the demonstration landing mission carrying cargo to the moon. The landing will be close to where NASA intends to land the astronauts and a wide supply of crucial cargo. The cargo will make it possible for future lunar expeditions to have ample supplies while the vehicle acts as a power, WIFI, and communications node. 
Sherwood stated that Blue Origin intends to set up the Artemis base camp on this first demonstration. Once it's ready, the camp will serve as a landing point for future vehicles to the moon.
Blue Origin Goals for the Artemis Base Camp
While the first is a NASA mission, that's not the end for Blue Origin with higher ambitions for the base camp. The demonstration lander will be complete with the latest technology in terms of telecommunications and equipment. All these make it possible for future customers to land and work on the moon.
The demonstration's success is crucial to attracting future customers who bring in more revenue which differs from the NASA budget. But, NASA needs to start the journey, followed by customers who have needs that must be tackled only on the moon's surface.
The current NASA budget is acting as a great support system for the upcoming mission. Once in place, the Artemis base camp is set to be a huge revenue earner for the company through commercial clients. A year later, other crafts can land here and use the Blue Origin lander's resources.
For this goal, the company is collaborating with other space companies, including Draper, Northrop Grumman, and Lockheed Martin. The other 2 companies involved in the project with Blue Origin are Dynetics and SpaceX.