The £2m "investment" in Shetland Space Centre Reversed in £1 Transaction
10th Mar 2021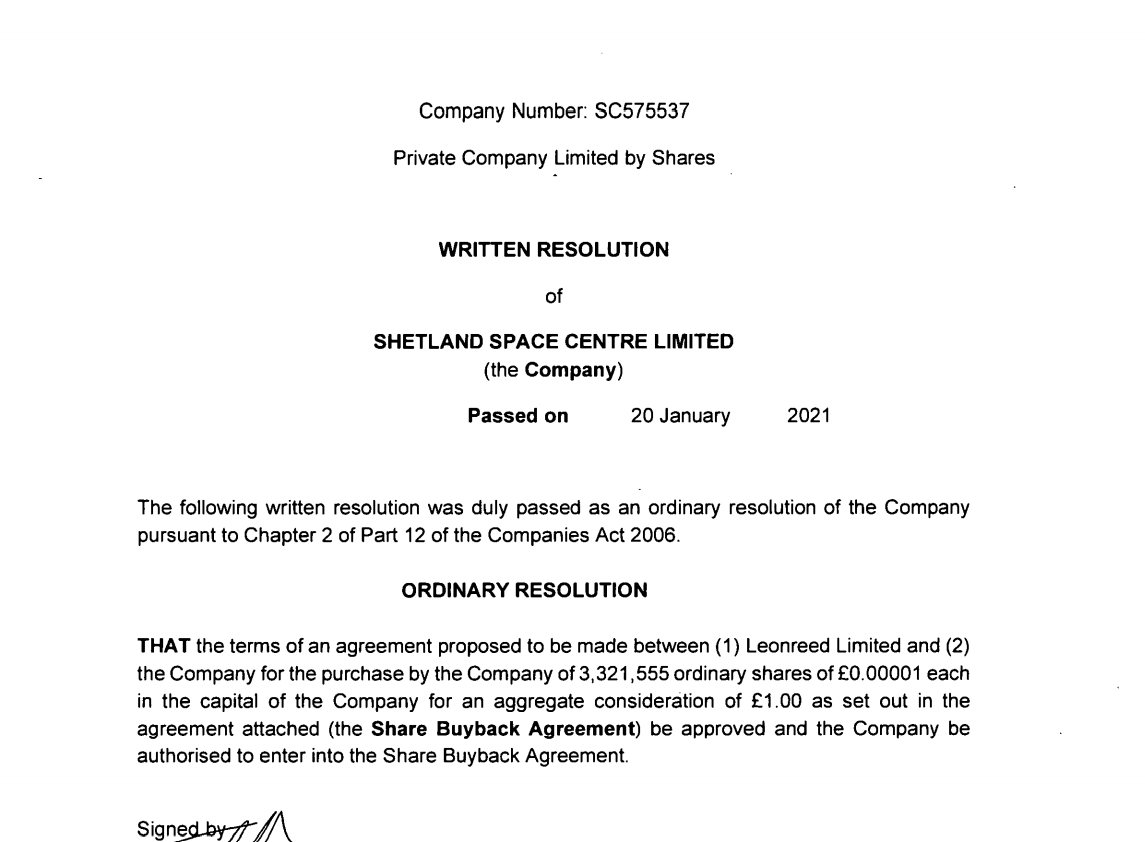 Almost one year ago we published a number of articles following an "unusual" investment announcement by the Shetland Space Centre. The centre defended the investment at the time and said they were satisfied that it was legitimate, while also declaring that they had received the funds.
Well, things have just taken a very odd turn. So, let's look back at how the story evolved.
Firstly, we raised some questions on their declaration of a £2m investment that some media outlets were also questioning – including a rather explosive investigation by the Daily Record and Sunday Mail.
Businessman with links to Scots space port has two identities and faced fraud charges – Daily Record
Shetland Space Centre financial backers brought to question – Orbital Today
The directors of the Shetland Space Centre then made a public statement that the investment was legitimate, despite the Financial Conduct Authority (FCA) issuing a warning around the "investment company".
Shetland Space Centre States That The £2 Million Investment Is Legitimate – Orbital Today
When we ran that story we discovered that actually no cash had changed hands and the arrangement appeared to be an equity exchange. Although the space centre management continued to insist that they had the funds "in hand".
So, here we are one year down the line and something very unusual happened. A recent submission to Companies House shows that the Shetland Space Centre bought back the shares that were issued to Leonne International (the investor) for £1.
There may be a perfectly legitimate explanation. But one thing is very clear. It would take a considerable stretch of the imagination to believe that an investment company handed over £2m in exchange for a £1 return.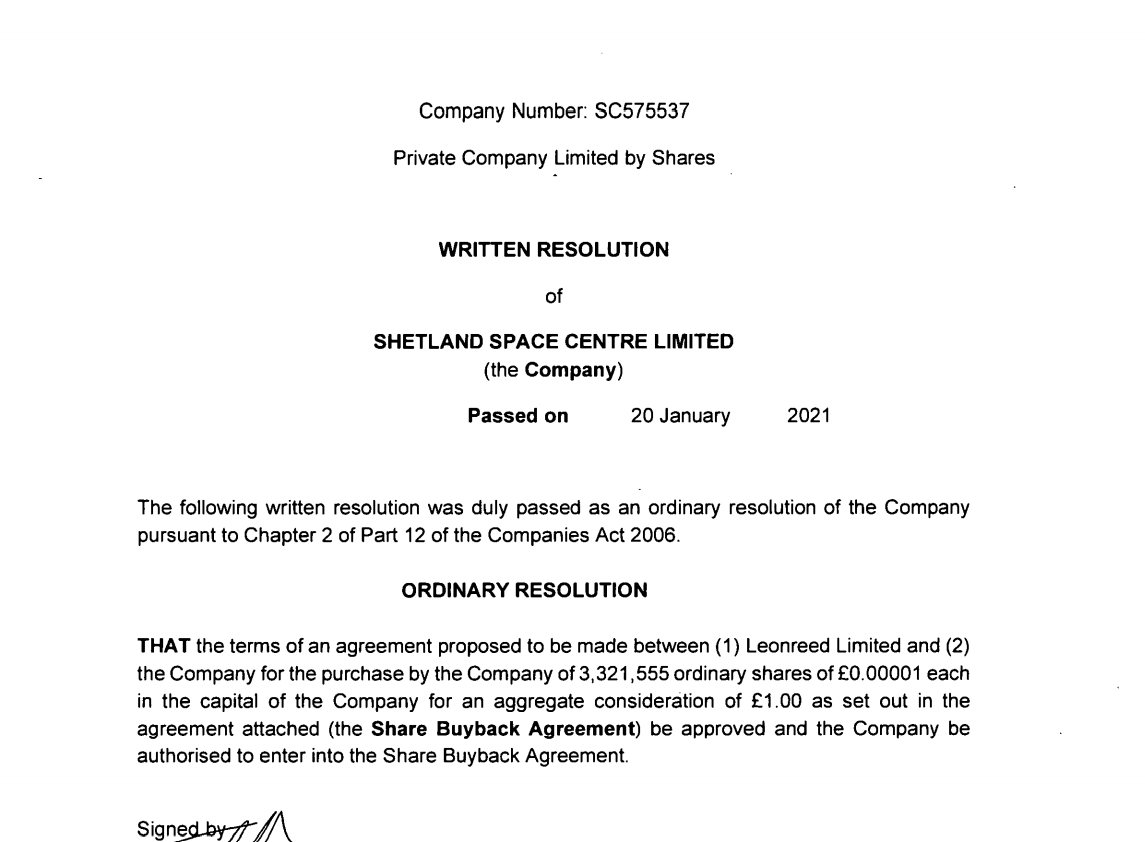 What is undoubtedly clear is that the initial concerns around the "£2m investment" are now validated and there is absolutely no sign of the money ever having appeared.