February Rocket Launch Schedule: Completed and Upcoming Launches
12th Feb 2021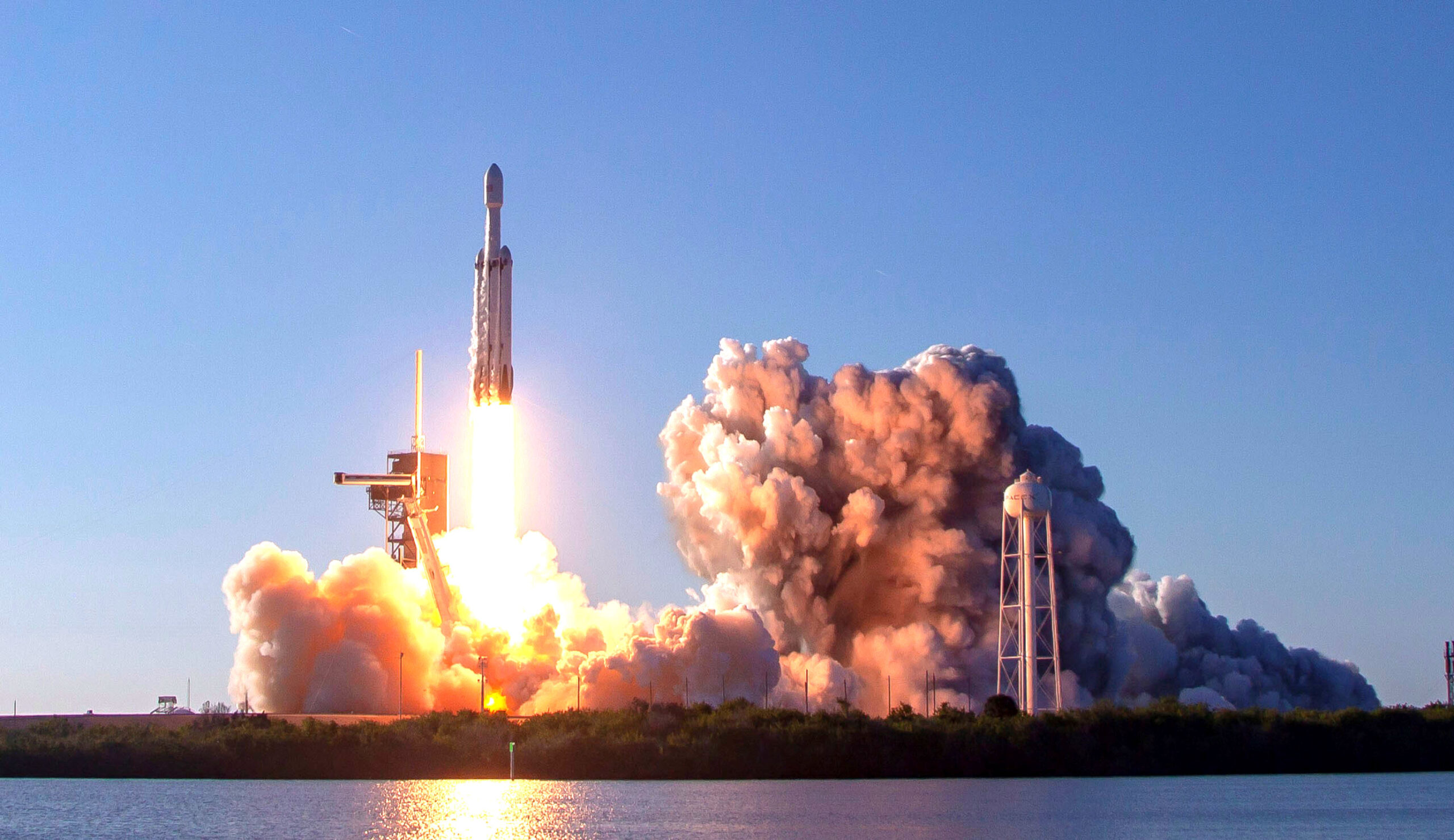 So, what's the situation with rocket launches in February? Of the 20 launches scheduled for January, only 8 took place. The stats were affected by the Indian ISRO and Roscosmos; however, China played a major part in this scenario, as they had to reschedule eight missions. To date, 14 launches are scheduled for February, two of which have already taken place, 7 have specific dates, and 5 are TBD. Let's dig into details.
Completed Rocket Launches
February 1, 08:15 I-Space Hyperbola – failure

Chinese private company I-Space Hyperbola-1 (Shian Quxian-1) rocket crashed during the second launch while trying to place a small 6U Ark-2 CubeSat into orbit. After the liftoff, smoke poured from the launcher, and a few seconds later, the rocket fell onto the desert landscape. Ark 2 was supposed to act as a platform for testing technologies planned in future series of small and medium-sized reusable Fangzhou ships.
February 2, 20:45 RVSN RF Soyuz 2.1B

The Russian Aerospace Forces launched the Lotos reconnaissance satellite to complement its new generation Liana SIGINT satellite system (for signal reconnaissance). The launch took place from Zone 43 of the Plesetsk spaceport, 800 km north of Moscow.
Most Recent Rocket Launches
February 4 SpaceX Falcon 9 Starlink L18, L17

SpaceX
carried through with another Starlink mission on February 4. A Falcon rocket took off from Cape Canaveral at 06.19 GMT to launch 60 satellites into low-earth orbit. Another 60 satellites are due to be launched in the coming days, however the launch has been delayed due to current weather conditions. Another launch from the Kennedy Center is currently in TBD status and will likely take place towards the end of the month, weather permitting. Besides, SpaceX Falcon 9 can launch ten different satellites into low-earth orbit as part of the SmallSat Rideshare mission this February. Clients include Momentum Space, Lockheed Martin, Orbital Space, and others. The launch is planned from Vandenberg base in California. Also, one of the satellites belongs to Kuwait and will be the first launched into space for this country.
5 Feb, 15:30 China Long March 3B/E Tianhui-3

On February 5, the Chinese government's Long March rocket successfully launched a remote sensing satellite for the Ministry of Environment of China into geosynchronous orbit.
Upcoming Rocket Launches
15, 28 Feb Roscosmos Soyuz-2.1 Progress MS-16, Arktika-M

On February 15, the Russian government's Soyuz 2.1A rocket will launch the Progress cargo supply vehicle to the International Space Station. The launch is scheduled for 4.49 GMT, and at 6.19 GMT, the ship will dock with the ISS. On February 28, a modification of the Soyuz rocket with the Fregat upper stage will launch the Arktika-M meteorological satellite into orbit. Both launches will take place from the Baikonur spaceport in Kazakhstan.
20 Feb 17:36 NASA Antares 230+ Cygnus NG-15

The Antares rocket with the Cygnus cargo spacecraft launches from
NASA's
Wallops Flight Center in Virginia. As part of the 15th Northrop Grumman contractual cargo delivery mission to the International Space Station, NASA will deliver scientific research, materials, and equipment for the orbiting laboratory and its crew.
February 28 04:54 India ISRO PSLV

The Indian PSLV-C 51 polar satellite launch vehicle will launch the first Brazilian ERS satellite Amazonia 1 and three Indian satellites to LEO. The launch will take place from the Satish Dhavan Space Center in Sriharikot, India. It has been postponed since January. We conclude our review with three Chinese launches, which are currently in TBD status, all of which have been postponed since January and may not hit the list of February rocket launches as well.