SpaceX, Blue Origin, & Dynetics wait for NASA decision on lunar lander proposals
4th Jan 2021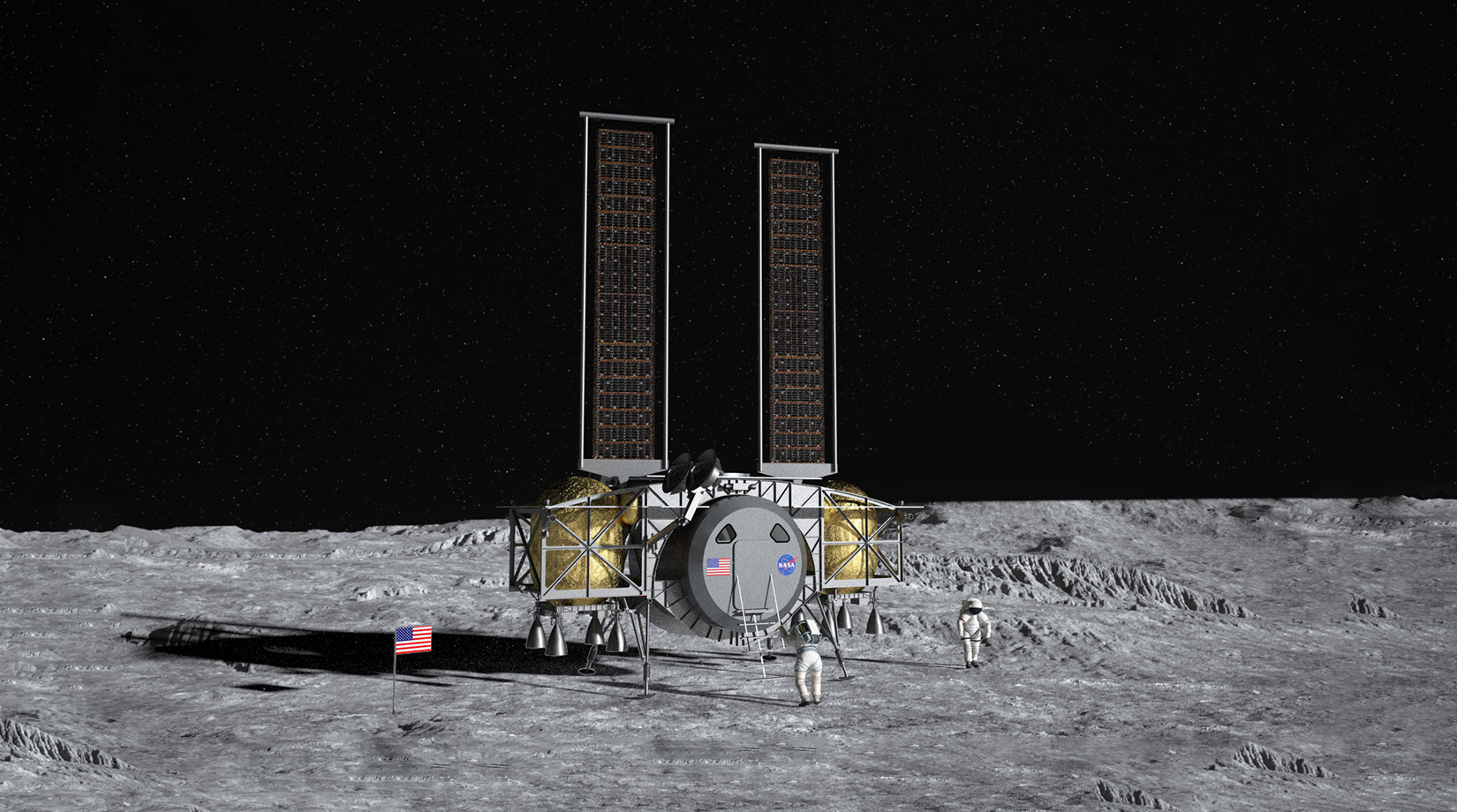 Several private aerospace companies, including SpaceX, Blue Origin, and a lesser-known Dynetics, are waiting for a major decision about an upcoming lunar mission planned by NASA. In early 2021, one of these companies should build manned lunar landers for the upcoming trips to the Moon. The decision should be taken by February 2021.
SpaceX, Blue Origin or Dynetics: Which One Will NASA Pick?
Each of these companies, even a relatively unknown Dynetics, has good chances of collaborating with NASA because all three were selected back in April. Now, when proposals have been submitted, the space agency will have to choose one or two candidates for building lunar landers.
Right now, multi-million dollar contracts and the future of space exploration are at stake. The agency plans to land the first people on the Moon by 2024, even though the US government has not funded its budget requests yet. 
Also, while the contract for building a lunar lander may be awarded soon, there is no warranty that the construction will start straight away. According to space analyst Marco Cáceres, the Covid pandemic may yet affect the Artemis moon exploration mission. After all, this mission, along with its expected timeframes, was initiated before the outbreak and now the coronavirus is making its adjustments to the previous plans. 
As the most likely candidate, Dynetics has several strong points in its technical proposal. However, NASA is also known for picking the most trusted and established companies, which gives SpaceX and Blue Origin a competitive edge.
SpaceX, in particular, has already won multiple high-profile contracts from the agency. In particular, it takes the agency's astronauts to the International Space Station. Blue Origin, however, does not lag behind since it transports NASA hardware on its New Shepard rocket already.
Blue Origin seems very optimistic about its winning odds since it already negotiates hiring Northrop Grumman and Lockheed Martin to help develop the lander. Together, the companies plan to build a three-stage lander and launch it with their New Glenn rocket.
SpaceX is working on a new Starship rocket design for the upcoming mission. This is going to be a super-heavy rocket. To date, the company already designed eight prototypes and is working on version number nine. 
In contrast to that, Dynetics may provide ascent and descent capabilities for the landers. On the whole, SpaceX, Blue Origin, and Dynetics have good odds of landing multi-million dollar deals from NASA.