Blue Origin Forms a New Advisory Board of Former Pentagon Representatives
14th Dec 2020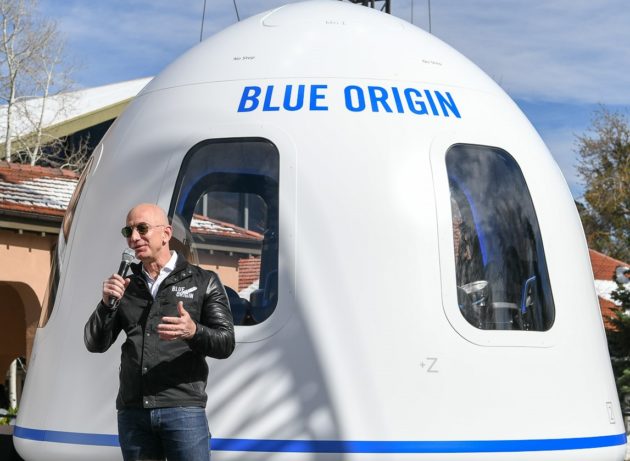 Earlier this month, Blue Origin announced they are forming a new advisory board. It consists of former NASA and Pentagon representatives and is focused on landing Jeff Bezos's aerospace company new government contacts. This should be a lucrative opportunity for the company, which is now getting ready for its first launch next year.
Blue Origin Advisory Board and Launch Plans
The new board consists of seven people who should provide strategic counseling to reduce the cost of accessing space and using space resources. According to the latest press release, this counsel should help the company's main mission of making space services more affordable.
Among others, Blue Origin's new board will include former Air Force secretary Heather Wilson and chief scientist Dan Hastings. Another notable representative on this counsel is Kari Bingen, former Under Secretary of Defense. At the beginning of 2017, she held the second highest-ranking intelligence job at the Pentagon.
Blue Origin was founded by Jeff Bezos in 2000, and since then, has already deployed its suborbital rocket New Shepard multiple times. The next year, company management is planning to launch a larger rocket, New Glenn.
Right now, Elon Musk's SpaceX is the chief provider of affordable cargo deliveries to space. Even though Bezos lags behind, he is optimistic about his company's potential within the space industry.
This potential is already proven by several government contracts. In particular, Origin is already working on a NASA contract to build a human lunar landing system. This system should be complete by the next decade. Given that the company's latest board also includes former NASA representatives, Origin should have no difficulty delivering the expected results.
The company has also secured additional funding from the US Air Force after winning $200 million of a total $500 million award in 2018. Even though later, Blue Origin lost future military payload launches to SpaceX, 2021 year should still be exciting for this promising aerospace company.