Rocket Lab will Attempt to Return the Electron's First Stage after Launch
16th Nov 2020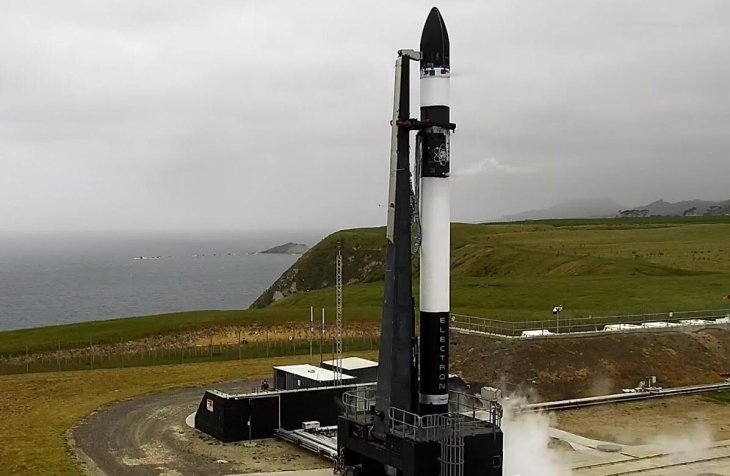 Rocket Lab has reported that in the upcoming launch in mid-November, they would try to retrieve the Electron launch vehicle's first stage using a parachute mechanism to land it on water. After landing, the first stage will be picked up by a recovery vessel.
The land and retrieve operation will be carried during the 'Return to sender' launch, scheduled for mid-November. If everything goes to plan, they will be able to successfully bring back the Electron's first stage to earth for the first time.
Rocket Lab's Plan
Rocket Lab will use a parachute mechanism to manage a controlled landing of the first stage and land it on a water surface. Soon after the landing, a retrieval vessel will be sent out to fetch the vehicle.
If the operation is successful, it will be a milestone in Rocket Lab's aspiration to present the reusable rocket. This will highly increase the number of small satellite launches and will make it less costly at the same time.
The mission to land and recover the launch vehicle's first stage is a new experience for the space company, and it will make them pioneers in this field in case of a favorable outcome. The CEO of Rocket Lab, Peter Beck, states that the mission is a complicated task, but they are ready for the challenge. The triumph of this operation will open doors for space exploration growth as the space industry will undoubtedly benefit from the reusable Electron rocket.
Goals to Achieve with the Electron's First Stage Recovery
The recovery mission's primary goal is to bring the launch vehicle's first stage back to land, safe and sound. However, the critical part of the mission is to collect data about this operation. The data will help the space company improve the next attempt to make the Electron launch vehicle fully reusable. This operation will also be an illuminating experience for other space companies to learn from. Regardless of the condition in which the first stage will be back, the company intends to make the mission a useful experience to succeed in the future. With this attitude, Rocket Lab is expected to really make a significant contribution to the development of the space industry.