Virgin Orbit Will Soon Launch Small Satellites From LauncherOne Using ExoTerra Technology
12th Oct 2020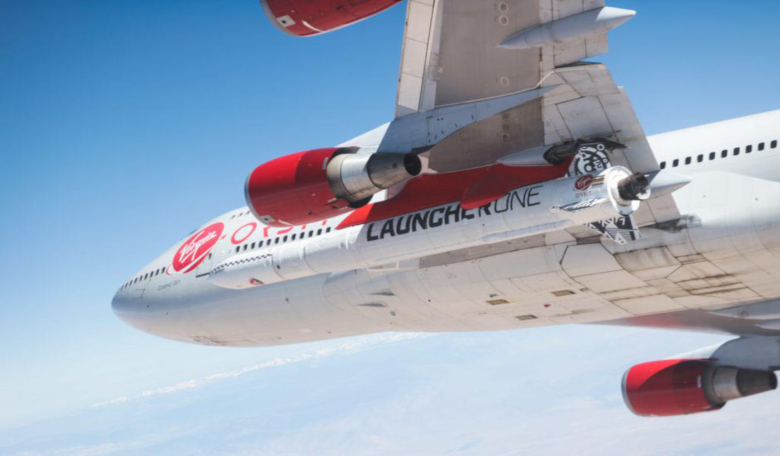 On October 5, ExoTerra announced their big plans to develop an upper stage for the LauncherOne. The carrier craft, Cosmic Girl, is still under progress at Virgin Orbit.
ExoTerra Resources, based in Colorado, signed a Small Business Innovative Research deal endorsed by NASA. $125,000 is also incorporated into the deal in order to facilitate stage one of the project.
What The Project Entails
Virgin Orbit is on a mission to expand its presence in the aerospace industry. They hope to entice additional customers with their most recent endeavour – to thrust mini satellites into Earth's orbit.
The developing team will consolidate efforts from both ExoTerra and NASA. According to a statement by Michael Van Woerkom, CEO and founder of ExoTerra, the project's intention is relatively straightforward, to devise and produce an affordable launch spacecraft to deliver payloads into space.
ExoTerra Resources are particularly well known for their work in supporting space travel. By creating high efficient propulsion systems, they can facilitate trips to the moon and beyond. Their alliance with NASA and Virgin Orbit is a tremendous breakthrough in the US space agenda.
The $125,000 funding will finance the designing and production of the upper stage of the rocket. An ExoTerra Hall-effect thrusting system will power the upper stage. Since the upper stage's primary payload will be mini satellites, it will be manufactured to have a carrying capacity of up to 150 kg of cargo.
Frequently, more individuals are engaging in interplanetary expeditions and lunar missions, meaning researchers and manufacturers are continually seeking viable alternatives to send their satellites into space.
Growing Demand Of Spaceports
This has grown the demand for providers of rocket launching services. More and more firms are investing in solutions that are not only effective but also budget-friendly.
The small satellite sector stands to benefit the most from the perks of a solar electric propelled launcher. They will be able to reach greater distances with the new Virgin Orbit LauncherOne.
Therefore, the project aims to expand the influence of Virgin Orbit within the aeronautical sector. They hope to attract new business by using new and affordable technology to enhance launch crafts used during missions into space.