Jeff Bezos, Amazon & Blue Origin founder, Becomes World's Richest Man
1st Sep 2020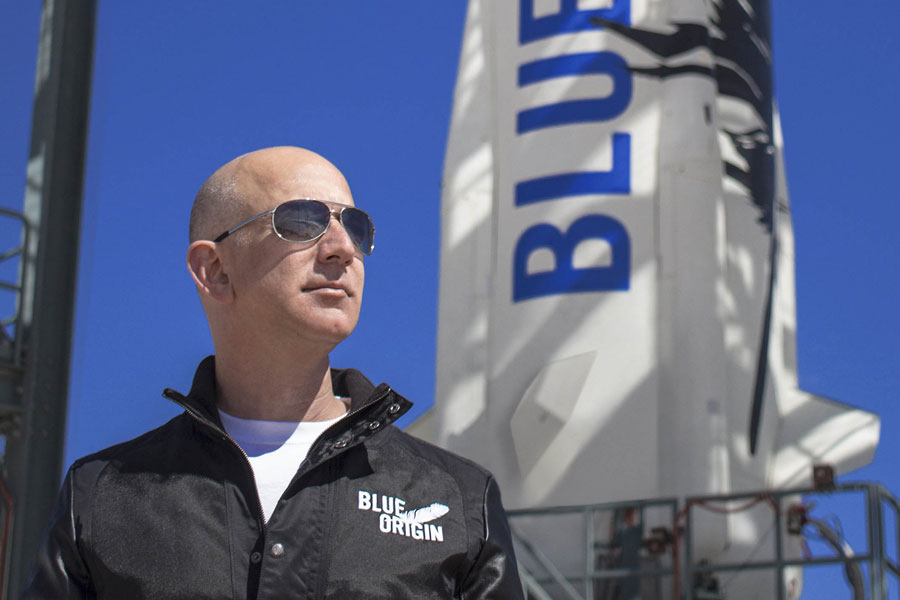 Jeff Bezos, Amazon and Blue Origin founder, has recently become the richest man in the world. Bloomberg Billionaires Index estimates his net worth at $200+ billion. Analysts explain such rapid growth by a shift in consumer behaviour. With COVID-19 and concurrent lockdown, people switched most of their shopping online, making Amazon ever more profitable for its founders and shareholders.
Jeff Bezos: Amazon & Blue Origin success
While most of Bezos' profits come from Amazon, especially with the COVID outbreak, the notorious entrepreneur runs other successful businesses. One of them is Blue Origin, an aerospace company that has been recently picked by NASA to develop equipment for its latest Artemis mission.
As of last month, Bezos is the wealthiest man on Earth. In the last two years, this title belonged to Bill Gates, with a $150 billion net worth. According to estimates, Jeff Bezos is now $78 billion richer than the Microsoft owner.
As retail trade went online during the COVID crisis, Amazon shares continued to grow. According to CNBC, Amazon investors have seen an 86% increase in their share value. In January this year, the Amazon and Blue Origin founder's net worth was estimated at just $115 billion. Now, this figure is nearly double.
Aside from Amazon and Blue Origin, Jeff Bezos owns the Washington Post and other private companies. And, with an aerospace industry on the rise, it is quite likely that, soon, the success of Blue Origin and its shares will outrun that of Amazon.